cipieres
THE NEAREST VILLAGE AS THE CROW FLYS
A rocky old path runs from the end of our land up to the village of Cipieres. If you're relatively fit, avoid the midday sun and remember a bottle of water then it only takes 35 minutes. But with a rise of 300m over the course of less than 2kms it's uphill all the way and certainly gets the old ticker working. Coming back is a breeze!
It's a another very pretty medieval village with a large central square that was completely paved in new stone in 2012, which was a big improvement over the old tarmac. There are two restaurants and as long as you're not in a hurry the Vieux Vigne, on the edge of the village with lovely views, serves a small selection of very delicious local specialities. All the veg comes from the garden directly in front of you and the owner's ancestors have been living in Cipieres for as long as the ancient grape vine the restaurant is named after.
In the main square is also a wood fired pizzeria with a small outside terrace. This is mainly a take-away place, but the pizza is delicious and prices reasonable. Also in the square is a small epicerie, but please note it's shut during lunch.
Outside the village on the road to Gourdon is a farm producing an excellent creamy goat's cheese. It's also available in several local restaurants as well as the epicerie in Gréolières centre.
The mountain behind the village is called the Gros Paunch, which you may have guessed is old Provencal for Big Belly, which is exactly what it looks like. You can skirt past this mountain and take a marked trail up and over the ridge to the plateau du Caussol where there's an observatory and well regarded auberge. Quite a walk though.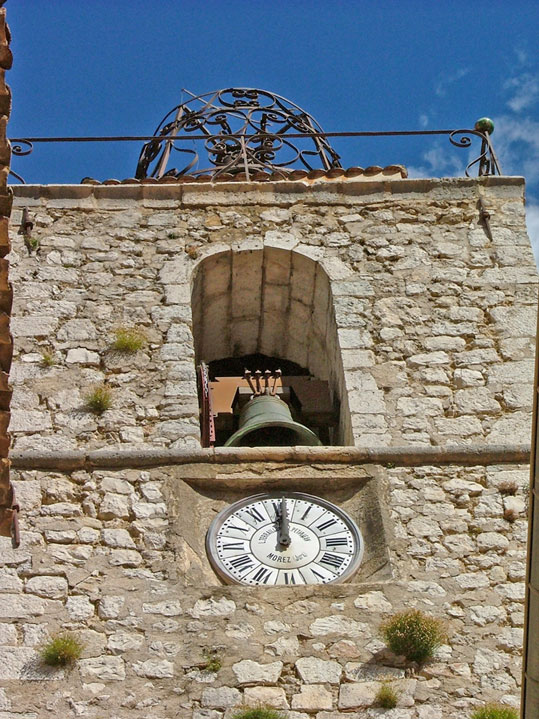 You can faintly hear the clock tower bell from Le Foulon.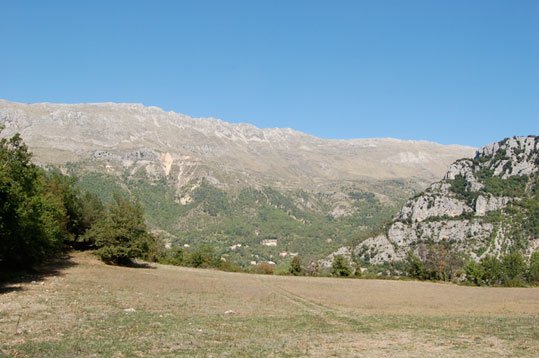 View north, across the valley of the wolf to the Cheiron mountain beyond.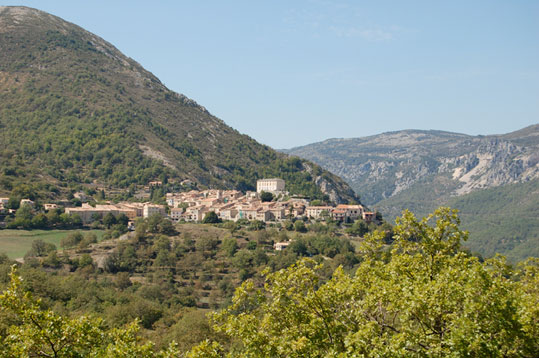 Cipieres.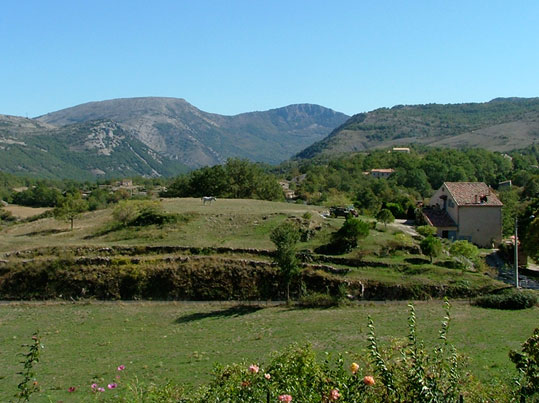 View from La Vielle Vigne restaurant.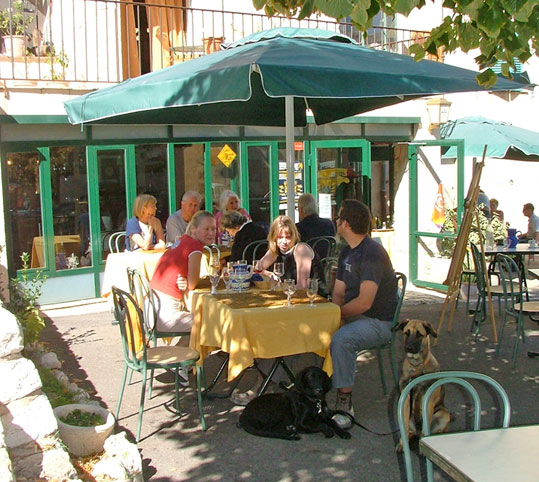 The main square.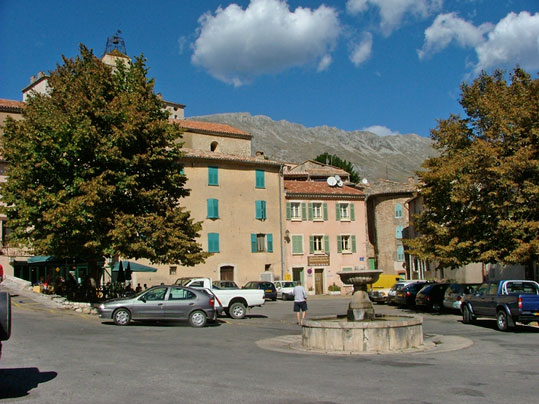 The square has recently been paved in stone - we'll update the photo as soon as we can (it's much prettier than this old tarmac).