gourdon
BEAUTIFUL VIEWS OF THE COTE D'AZUR
The small pedestrian-only village of Gourdon is just 10 minutes drive from Le Foulon and a truly impressive spot. Sure it's touristy, but that takes nothing away from the beautiful view of the Cote d'Azur. To the East you can just see the end of the runway at Nice airport, then heading West your gaze passes over the impressive Cap d'Antibes and on to the bay of Cannes and the red hills of the Estoril beyond.
And the upside of 'touristy' is a plethora of gift shops, selling all the region has to offer in the way of perfume and beauty products, local handicrafts, jewellery and lace. There's also an impressive Chateau that opens its gardens to the public through the summer.
One of the best ways to get the most from the village, and the view, is to take a long lazy lunch at the Taverne Provencal or the adjacent Grand Hommes. The longer you stare at the panorama the more detail you see and the more you want to soak in this stunning vista. And the both restaurants offer great food and good service, although the August crowds can sometimes get the better of the staff at peak hours.
This was such a popular spot with the Victorians who first popularised all of the Cote d'Azur as a holiday destination that they named the square after Queen Victoria.
Few people live in the village now and come the evening the crowds disappear and the place become progressively more deserted. A couple of the restaurants stay open in high season, but more often than not it's pretty much closed come the evening.
The biggest shame is the stunning Nid d'Aigle (Crows Nest) restaurant, which sadly closed for business in 2013 and still sits empty.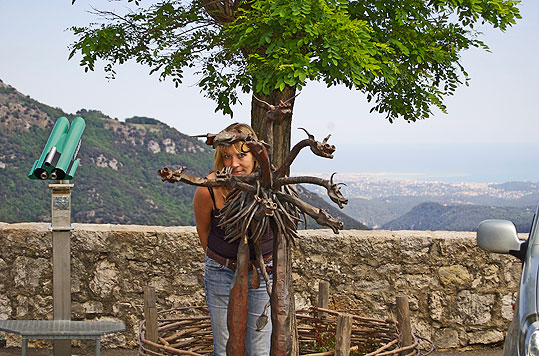 Place de Reine Victoire.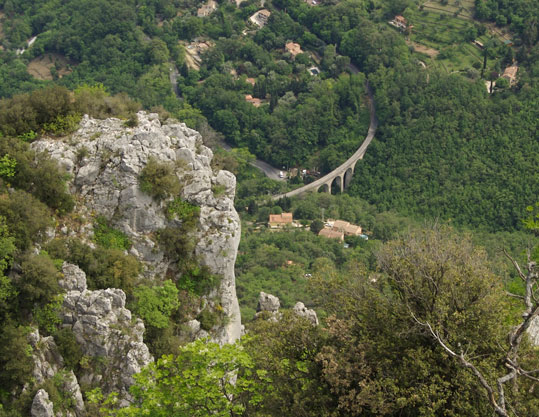 View down to the old railway line.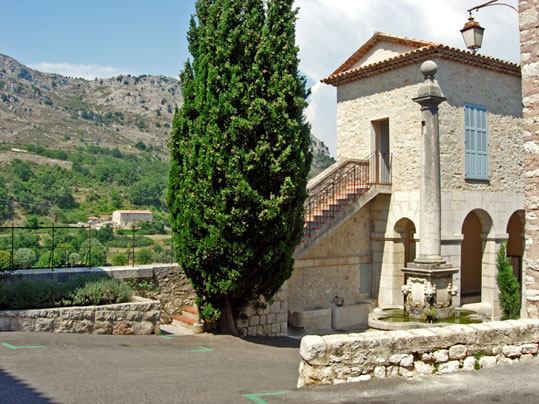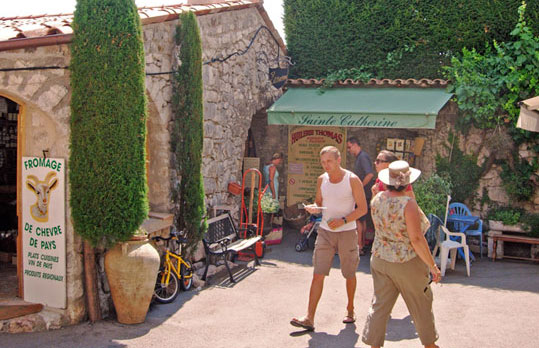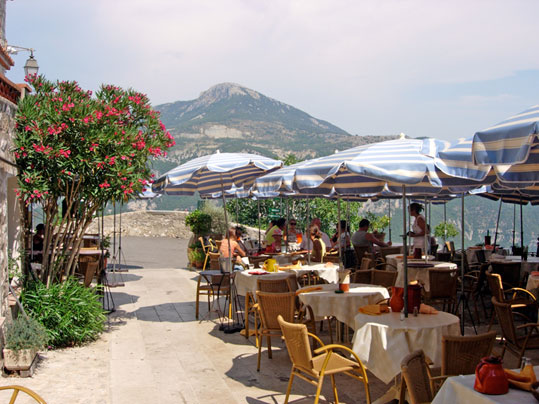 Taverne Provencal.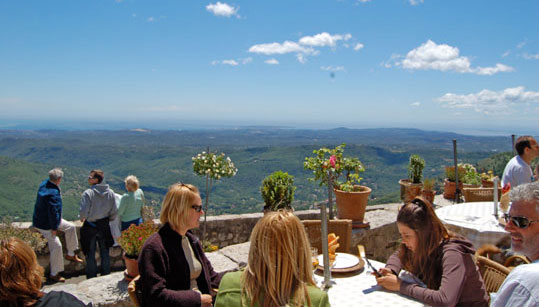 The view.